These gifts cover our costs of getting the following online: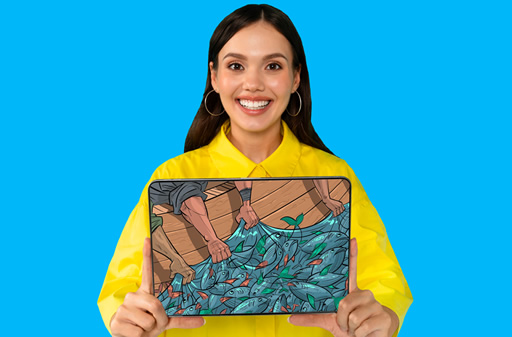 £10 ($14 USD, €12)
A new Bible story image
£50 ($70 USD, €60)
Five images and story planner
£100 ($140 USD, €120)
A complete new Bible story set
Become a regular giving partner
You can help this project grow by making a regular contribution - £8 ($12 USD, €10) per month would fund a complete new Bible story set each year. Monthly donations can be made via JustGiving, PayPal or Stewardship. UK users can also download a Standing Order Mandate form (optionally with Gift Aid) to complete and return to us.
Support translated sites
If you, your church, or organisation would like to contribute towards the development of translated versions of our website do get in contact with us.
We currently are developing a translated site into Hindi. We have already developed sites in Spanish, Portuguese, Polish, Romanian, Chinese and Arabic.